Overig Lier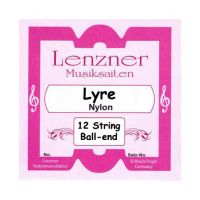 €38,55
Op voorraad
Vandaag besteld, verzending op Maandag
Een handgemaakte 12-snarige set voor een lier met 22,75" mensuur . In pentatonische c-major stemming (A = 432Hz) Let op: deze set is een Nylon set in high tension, uitgerust met een bal-ends. stemming : A-H-c-d-e-f-g-a-h-c'-d'-e'.
Overig Lier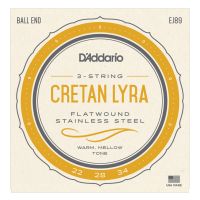 €14,05
Op voorraad
Vandaag besteld, verzending op Maandag
.022 . 028 . 034
EJ89 is a stainless steel flat wound string set optimized for use with Cretan Lyra, tuned GDA. D'Addario's portfolio of products designed specifically for World Instruments is based on research and product testing with instrument builders, educators, and professional musicians. Ba...